After the correct die template is applied, we move on to the final touches.
In this stage, we first reattach the figures to the dial face. When the figures are reapplied, we paint each one with luminous.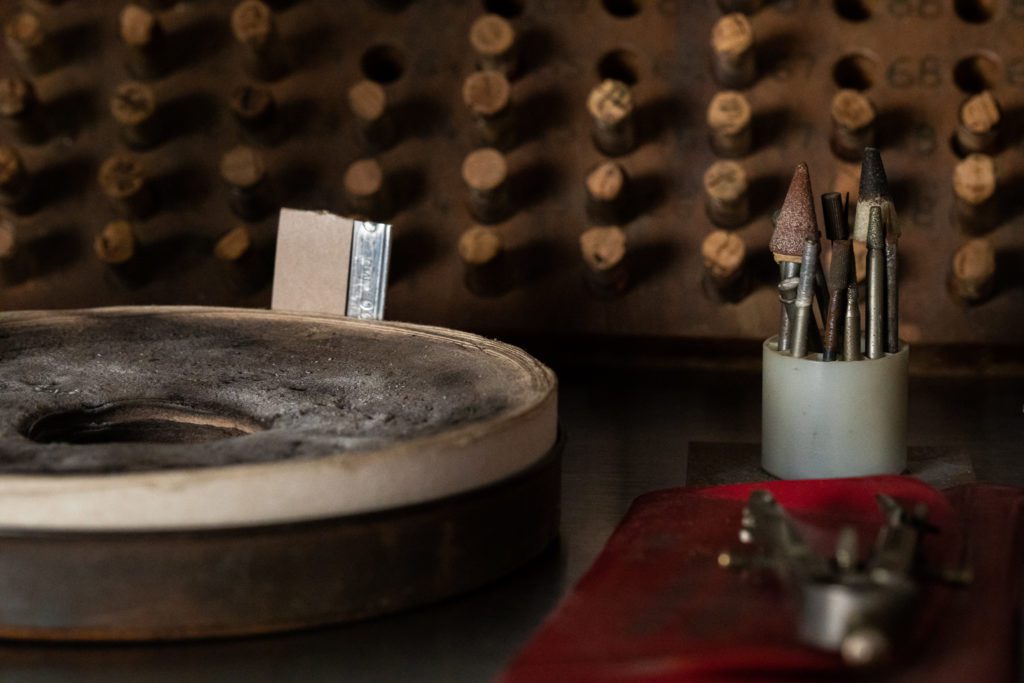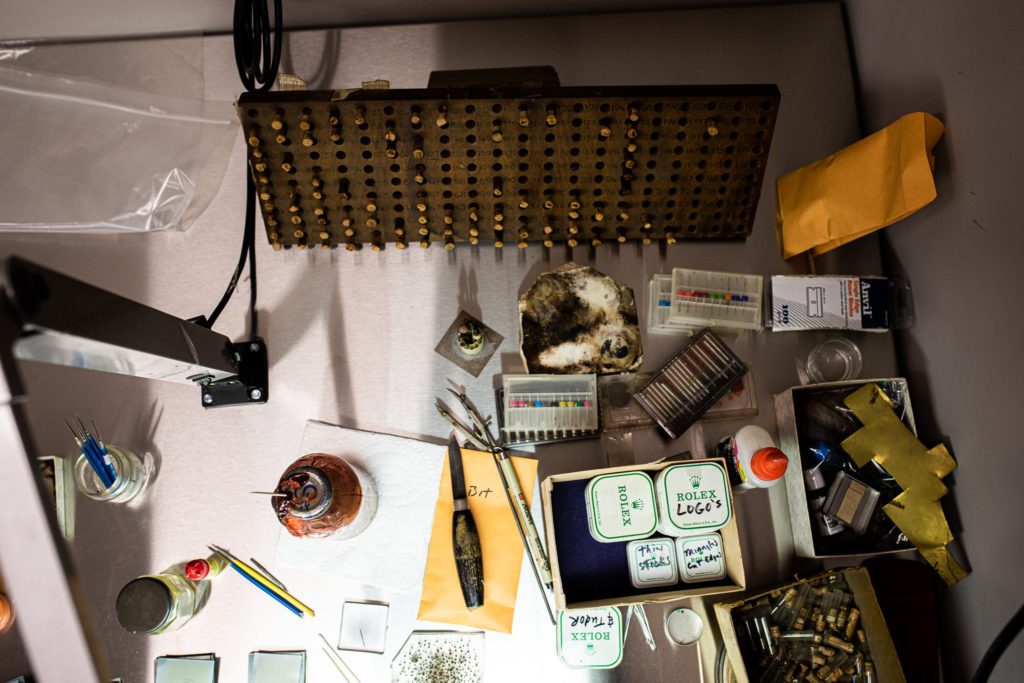 We will also solder on new dial feet if you desire a new movement. After this is done, your dial is fully refinished and ready to get used again!
Check out our before and after images in our Gallery to see the results for yourself!
Previous Step: Printing Station