After refinishing, we move to the printing station to apply the correct template and die, apply luminous, and dry the watch.
We have an extensive inventory of dies (templates) with original patterns to match whatever dial face is brought to us. If we don't have your exact die (template), we will create it to get the match of your dial face. We also have original manufacturer lettering and logos to replicate the original dial. The watch is then placed under our heat lamp to dry.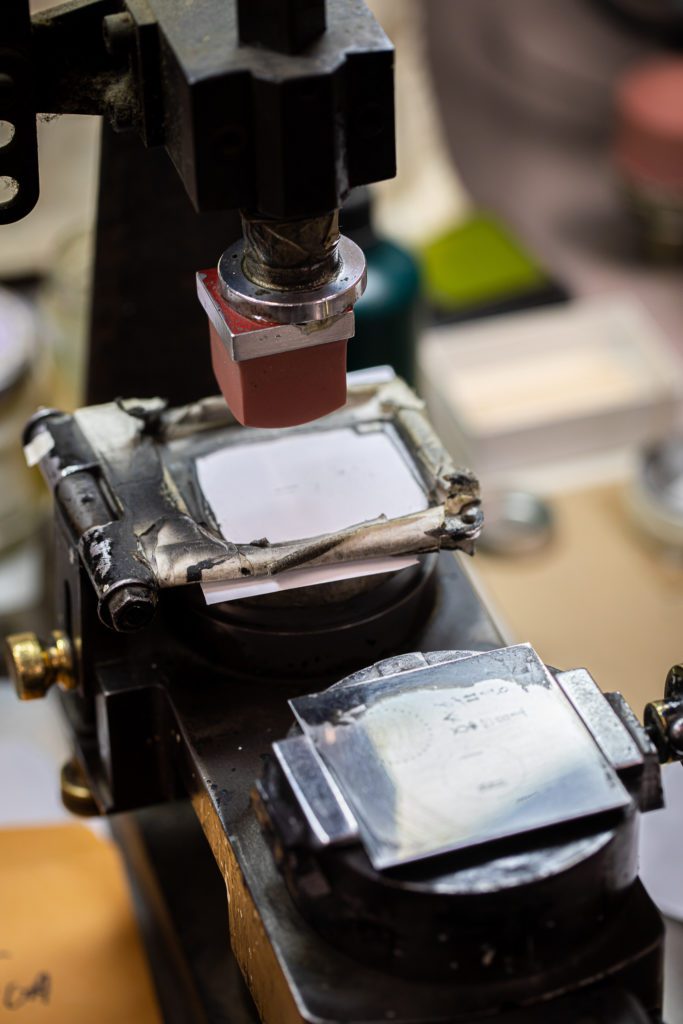 After the proper die, lettering, and logos are done, we move onto the closing station.
Next Step: Closing Station
Previous Step: Refinishing Station