This is the part of the process where we clean and refinish the dial face.
First, we apply whatever color or two-tone that is desired by the customer. We then brush and apply metal plating to the dial as many times as is required for the perfect outcome. This step is fully complete before applying the refinishing style.
After it is cleaned and prepared, we apply the desired finish the customer is looking for. We can apply any style of finish including flat finishes, textured finishes, and sunray finishes.
Depending on the customer's desire, the dial is then lacquered to provide a shiny new finish.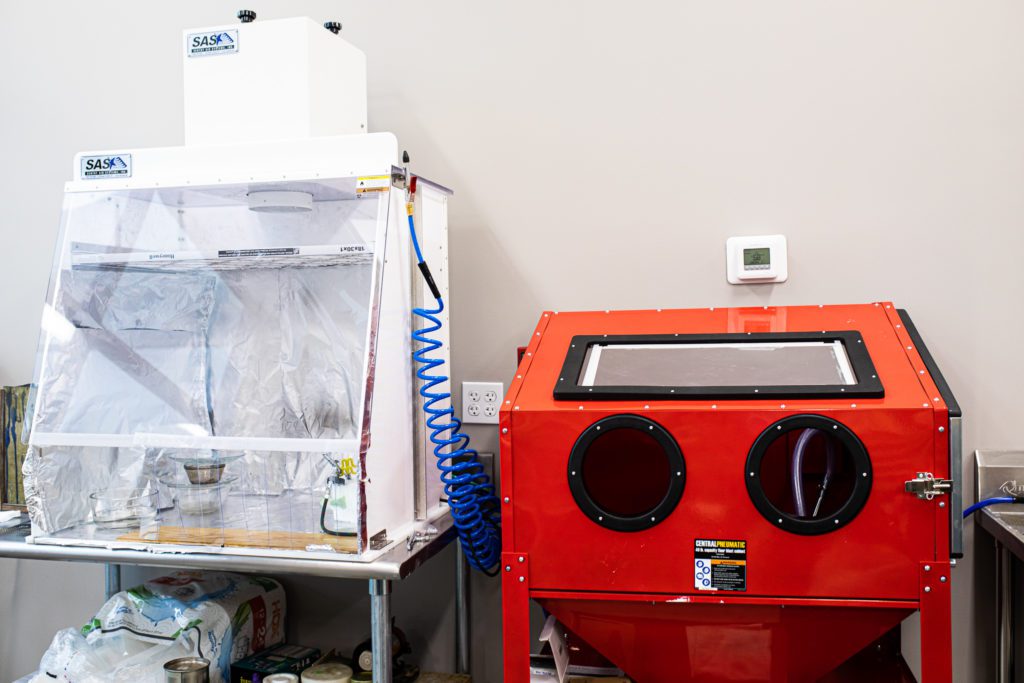 Next Step: Printing Station
Previous Step: Prep Station